Coaching
"The measure of a great coach is not how many degrees you have or how many books you've written – it's achieving positive, measurable results."

– Marshall Goldsmith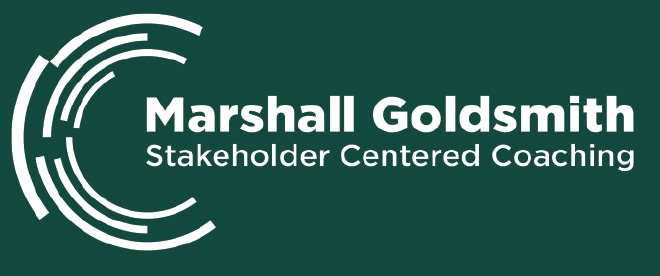 As a leadership coach Bill was trained, certified, and now actively uses Stakeholder Centered Coaching for school and district leaders. This model uses data from those who report to a leader and those who the leader reports to in order to make get better at their leadership.  The leader sets a goal(s), and progress is assessed at two or three intervals and at the end. This model is relatively new in education and will show demonstrable results. There is a 95% success rate in business.
Stakeholder Centered Coaching is also used for teams. Whether for an individual leader or a team, the process is collecting data in the beginning to decide on a goal or two, doing a mid-term assessment, and a final analysis to determine the level of progress.
This is all based on the leader or team committed to the courage to confront honest information, the humility to listen and learn, and the discipline to follow through with behaviors to attain the goal(s).
Bill helps successful leaders get even better.  Contact him at sommersb4@gmail.com or 512.934.8122
Leadership skills most often chosen for coaching assistance
Testimonial
"In my work as the principal of a public PK – 8th grade urban campus, I have appreciated having a mentor who can see my circumstance with a fresh set of eyes and who can keep my confidence when I have a tough dilemma. Dr. Sommers seems to always have a current reference or a flash of brilliance from his experience as a principal. Best of all he brings a dose of realism and humor to the table that can leaven situations that can otherwise feel overwhelming."
– Lindsey Pollock, Principal, Garden Oaks Montessori
Bill's Bio

Bill has been an administrator at the middle school, high school, central office and at the university level working in leadership preparation programs and doctoral faculties. As a teacher he worked with self-paced physics, math, and chemistry teaching methods. With over forty years of experience in teaching and leading schools, he has actively extended his learning from educational to include business models. He has been a consultant with Cognitive Coaching, Adaptive Schools, Brain Research, Poverty issues, Leadership Development and Conflict to Consensus models.

As a leadership coach for over thirty-five years, he has a wide repertoire of knowledge, skills, and practical applications in order to work with a diverse group of leaders at all levels. Bill has been a consultant for schools, districts, and business organizations. Because of his blend of education and business knowledge, he designs learning opportunities for what is needed for the leader, school, or district.

Bill holds a BA in Physics, MA & EdS in school leadership and received his PhD from the University Minnesota with a minor in Industrial Relations from the business school. He has co-authored over ten books, several chapters in others, and multiple articles. On this website, he writes blog posts, 'New Rules' for education, and book summaries. He continues to be sought out because of his ability to merge theory and practice for real results for staff and students. As a result, he has come out of retirement several times to work in schools putting into practice his knowledge and experience.