About Us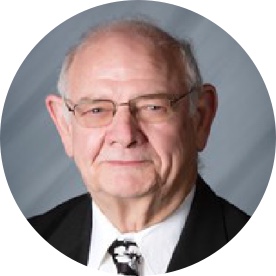 Bill Sommers
Follow Bill on Twitter
William A. Sommers, Ph.D. of Austin, Texas, continues to be a learner, teacher, principal, author, leadership coach, and consultant. After 30 years as a principal, he has come out of retirement five times.
Bill has been consultant for Cognitive Coaching, Adaptive Schools, Brain Research, Poverty, Habits of Mind, Conflict Management, and Classroom Management strategies.
He was on the Board of Trustees for five years and President for the National Staff Development Council now called Learning Forward.
Dr. Sommers is the former Director of Leadership & Organizational Development for Manor ISD in Texas, former Executive Director for Secondary Curriculum and Professional Learning for Minneapolis Public Schools, and a school administrator for over 35 years.   He has also been a Senior Fellow for the Urban Leadership Academy at the University of Minnesota. Bill also has served as an adjunct faculty member at Texas State University, Hamline University, University of St. Thomas, St. Mary's University, Union Institute, and Capella University. In addition, he has been a program director for an adolescent chemical dependency treatment center and on the board of a halfway house for 20 years.
Bill has co-authored eight books, Living on a Tightrope: A Survival Handbook for Principals, Becoming a Successful Principal: How to Ride the Wave of Change Without Drowning, Reflective Practice to Improve Schools, a Trainer's Companion, Energizing Staff Development Using Video Clips and Leading Professional Learning Communities, Guiding Professional Learning Communities, and Principal's Field Manual. He has also co-authored a ebook called Trainer's Companion for Habits of Mind, 2nd ed, (2015).  Bill has also co-authored chapters in several other books.
Bill is a practitioner who integrates theory into leading and facilitating schools.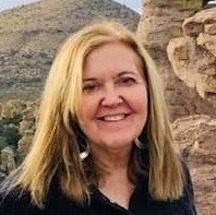 Leslie Asher Blair
Follow Leslie and Learning Omnivores on Twitter
Leslie Blair is a communications professional who has worked in the field of education for more than 25 years. Most recently she was executive director of communications for the Division of Diversity and Community Engagement at the University of Texas at Austin.
Previously Leslie served as communications associate and project manager for Southwest Educational Development Laboratory. She has edited five books on leadership and educational change.
Leslie has a passion for education and ensuring that all children succeed–no matter where they live or their family background. While at the University of Texas, she worked extensively with UT Elementary School, a model school for urban education, and the University of Texas Charter School System. She continues to volunteer at UT Elementary.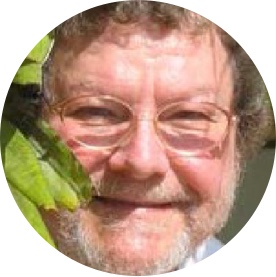 Skip Olsen in Memorium
Walter "Skip" Olsen and Bill Sommers became best friends when Bill was principal at South High School and Skip was a Union representative for Local 59. Skip was Bill's partner for Learning Omnivores, forced Bill to adapt to the age of technology and even saved Bill's life one day.
Skip taught 8th grade American history in Minneapolis Public Schools for 15 years, then became a counselor at North High School for 5 years. After his solid career in teaching and counseling, he joined the staff at Minneapolis Federation of Teachers, where he worked on school reform, joint labor-management issues and other issues of the union members. Skip also taught Education Reform at the University of St. Thomas.
Skip passed away on January 1, 2021. However, his passion for life and education remain as an inspiration for all of us in education and serve as a constant reminder of a life well lived.
Read Goodbye Dear Friend, Bill's tribute to Skip.