About Us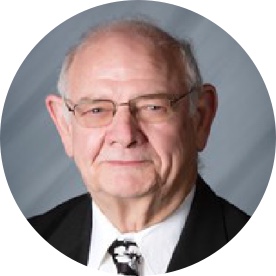 Bill Sommers
Follow Bill on Twitter
William A. Sommers, Ph.D. of Austin, Texas, continues to be a learner, teacher, principal, author, leadership coach, and consultant. After 30 years as a principal, he has come out of retirement five times.
Bill has been consultant for Cognitive Coaching, Adaptive Schools, Brain Research, Poverty, Habits of Mind, Conflict Management, and Classroom Management strategies.
He was on the Board of Trustees for five years and President for the National Staff Development Council now called Learning Forward. 
Dr. Sommers is the former Director of Leadership & Organizational Development for Manor ISD in Texas, former Executive Director for Secondary Curriculum and Professional Learning for Minneapolis Public Schools, and a school administrator for over 35 years.   He has also been a Senior Fellow for the Urban Leadership Academy at the University of Minnesota. Bill also has served as an adjunct faculty member at Texas State University, Hamline University, University of St. Thomas, St. Mary's University, Union Institute, and Capella University. In addition, he has been a program director for an adolescent chemical dependency treatment center and on the board of a halfway house for 20 years.
Bill has co-authored eight books, Living on a Tightrope: A Survival Handbook for Principals, Becoming a Successful Principal: How to Ride the Wave of Change Without Drowning, Reflective Practice to Improve Schools, a Trainer's Companion, Energizing Staff Development Using Video Clips and Leading Professional Learning Communities, Guiding Professional Learning Communities, and Principal's Field Manual. He has also co-authored a ebook called Trainer's Companion for Habits of Mind, 2nd ed, (2015).  Bill has also co-authored chapters in several other books.
Bill is a practitioner who integrates theory into leading and facilitating schools.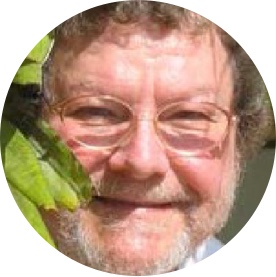 Skip Olsen
My name is Walter Olsen, though I prefer Skip Olsen. I graduated from Trenton State College in New Jersey, went to graduate school at Ohio University in American Studies, and landed in Minneapolis Public Schools in 1967. I taught 8th grade American History for about 15 years. During the 15 years, I obtained an M.A. from the University of St. Thomas in Counseling Psychology. I then moved to North High School in Minneapolis to become a counselor for about 5 years. I finished my career in Minneapolis by accepting a job with the Minneapolis Federation of Teachers as a business agent where I worked on school reform, joint labor-management issues, and other issues of the members of the union. I also taught a course for the University of St. Thomas through the union on Educational Reform.
After retirement, I taught Educational Leadership for the University of St. Marys for a number of years. I also organized and led a training program for the Qualiity Improvement Plan (QIP) program in Minneapolis Public Schools for a year. And for the last 6 years I've been on the Education Minnesota's TALL (Teachers as Learners and Leaders) team, training teachers on a number of topics that include staff development standards, conflict resolution, leadership, and change.
Most recently, I co-authored 2 books with Bill Sommers (available on Amazon.com)—Energizing Staff Development Using Filmclips and A Trainer's Companion: Stories to Stimulate Reflection, Conversation, and Action. I've made several presentations at the National Staff Development Conference (NSDC) on these topics. I've also co-presented a session on using poetry for reflection and using commercials to begin discussions. Finally, this year I'll be co-presenting a session at the NSDC conference in December on Web 2.0.