Presenting Women's Leadership Expert Sally Helgesen Oct. 20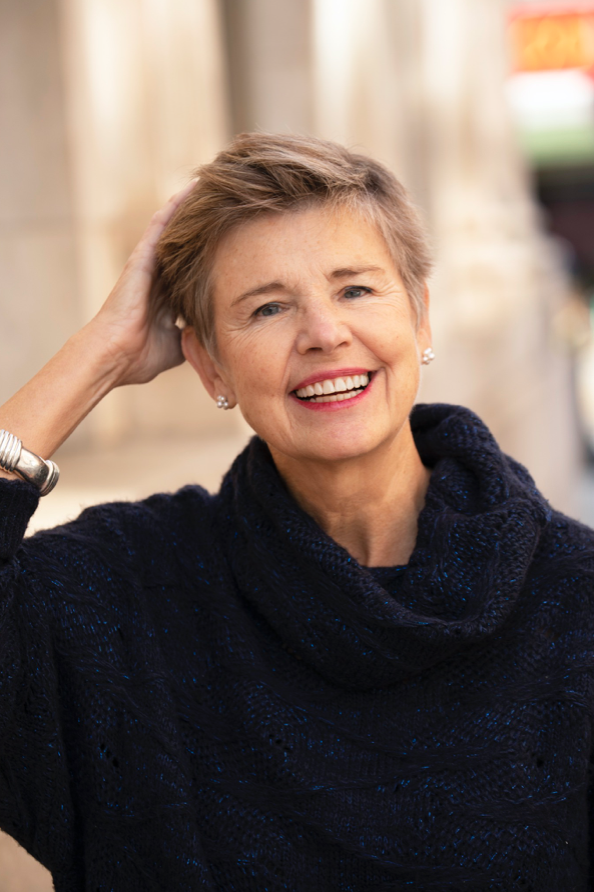 Learning Omnivores presents Sally Helgesen, who has been named by Forbes as the premier expert in Women's leadership. In a special virtual workshop on October 20, women leaders and aspiring leaders in the field of education are invited to join us for four-hour workshop with Helgesen.
Helgesen draws on her experience as an executive coach to help women identify and address the habits that most likely get in their way as they rise. She embeds the program in a clear framework that also emphasizes women's strengths and helps them engage these strengths to gain strategic advantage. Read more about Sally at https://sallyhelgesen.com.
Using targeted questions, interactive exercises and vivid examples that resonate and inspire,  Sally helps participants identify the following habits that may hold them back and learn simple behavioral tweaks that can move them forward.
Reluctance to claim achievment
Expecting others to spontaneously notice and reward hard work
Overvaluing expertise
Building rather than leveraging relationships
Failing to enlist allies from Day 1
Putting your job before your career
The perfection trap
Minimizing
Too much ruminating
Letting your radar distract you
Participant Take-Aways from Workshop
Enhanced understanding of your strengths
Clear-eyed recognition of your specific challenges
A proven means for strengthening your support networks
Tools for increasing your visibility and influence
A program for action of engaging both male and female champions in your ongoing development
More Details and Registration Information
Cost $225 per person
Oct. 20, 2021
2-6 p.m. EDT
1-5 p.m. CDT
Noon-4 p.m. MDT
11 a.m. -3 p.m. PDT
Send check along with name, address, phone number and email address to William Sommers, 6304 Sam Maverick Pass, Austin, TX 78749.
Questions:  email Bill at Sommersb4 at gmail dot com.
Feel free to share the flyer linked below with colleagues.